11/13/2023
Open House - East Wake Education Foundation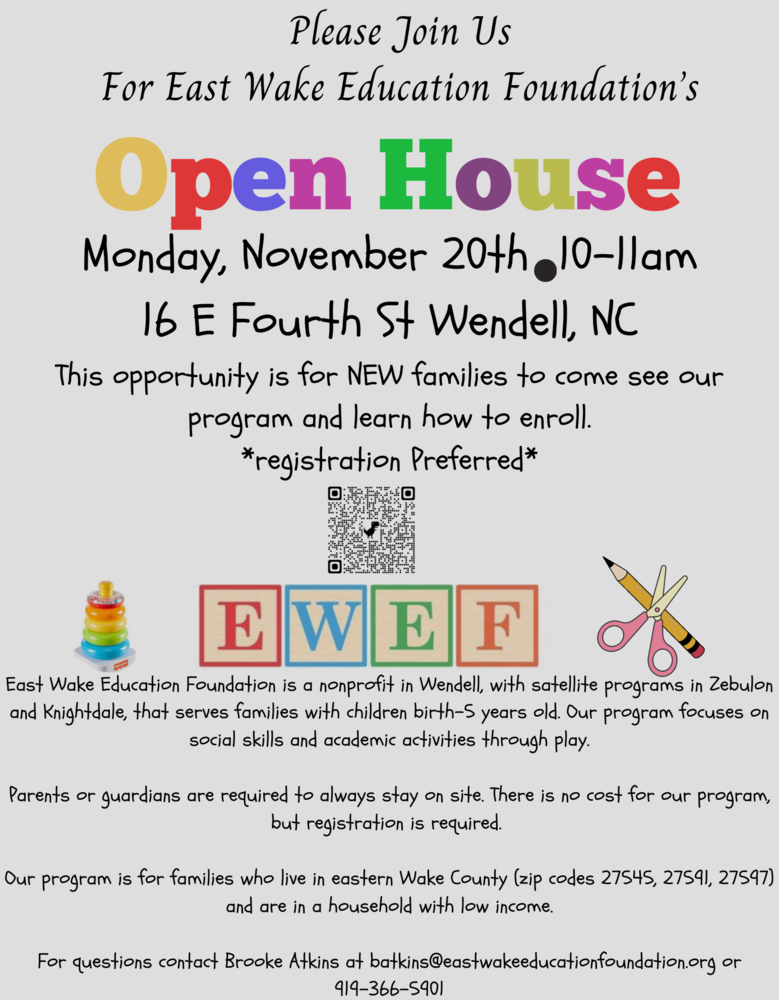 East Wake Education Foundation's OPEN HOUSE will be held Monday, November 20, 2023 from 10:00am to 11:00am.
East Wake Education Foundation is a nonprofit in Wendell, with satellite programs in Zebulon and Knightdale, which serves families with children birth to 5 years old. Their program focuses on social skills and academic activities though play.
This opportunity is for NEW families to see their program & learn how to enroll.
**Registration Preferred*
Visit: East Wake Education Foundation ' Wendell NC ' Facebook
For questions and additional information, contact Brooke Atkins at batkins@eastwakeeducationfoundation.org
or by calling 919-366-5901.